Making the Most of Ramadhaan: Fasting from Alif to Yaa
ONLINE COURSE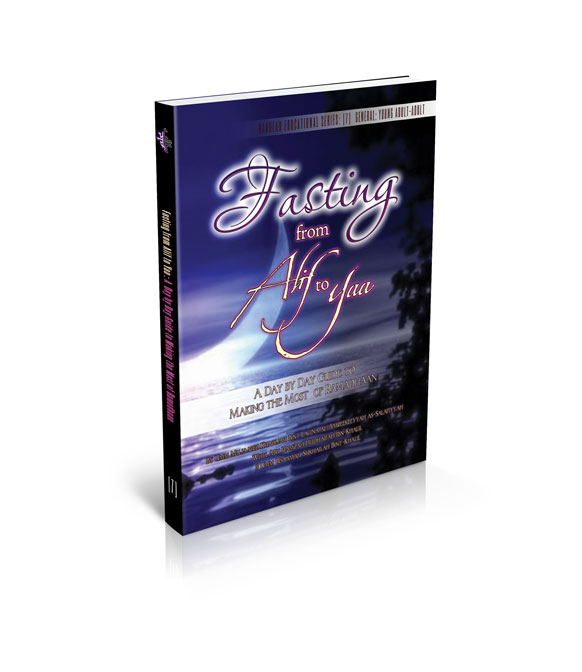 Taalib Al-Ilm Educational resources is pleased to announce the beginning of the annual "Making the Most of  Ramadhaan" program for sisters. It includes daily lectures and reminders as well as Qur'aan recitation classes throughout Ramadhaan. It is especially designed to help you make the most of your Ramadhaan.
The program consists of 2 classes everyday during Ramadhaan, starting with the Fasting from Alif to Yaa classes taught by Umm Mujaahid Khadijah Bint Lacina Al-Amreekiyyah and then Qur'aan Recitation Classes taught by Umm Usaamah Sukhailah Bint Khalil.
To learn how to join our WiZiQ classes, click here.
View our profile page HERE
Course Description:
Language of Instruction:English
This 29-day course consists of two daily classes during Ramadhaan.
Fasting from Alif to Yaa:
The first class, Fasting from Alif to Yaa, takes place beginning at noon, 12:00 PM CST on the first day of Ramadhaan. Each class is about an hour long.  Taught by Umm Mujaahid, Khadijah Bint Lacina, the class covers both religious and practical matters related to perfecting one's worship during Ramadhaan.
Points addressed include:
Taraaweeh prayers, supplications, beginning and breaking the fast, Zakaat Al-Fitr, safeguarding the limbs, heedlessness and controlling anger, having high aspirations, and much more.
Based upon authentic knowledge from the Qur'aan and Sunnah with the explanation of the scholars.
The Qur'aan: A Light and Mercy;
The second class begins 15 minutes after Fasting From Alif to Yaa ends. This interactive class, taught by Umm Usaamah Sukhailah Bint Khalil will cover a Surah a day from the Surahs of Juz Amma as well as Suratul-Fatiha.
It will contain explanation of the Surahs, rules of Tajweed and evaluation of recitation, tips on memorization and review, the importance and benefits of learning and reciting the Qur'aan, especially within the month of Ramadhaan, and much more.
Who should Enroll:
All Muslim women who are eager to get the most out of their Ramadhaan!
NOTE: Space is limited to forty students, so be sure and sign up early. Due to our having to restrict the class size, we do ask that only sisters who are serious about attending daily enroll. If you enroll and miss more than three classes, you will be removed from the course, insh'Allaah. We did not choose to limit the enrollment; rather, it is due to WizIQ, mash'Allaah.
To learn how to join this course, click here
ANNOUNCEMENT ADDITION:
The softcover book can be purchased here:
Most book orders are shipped within 24 hours of being received.