Description
* An English/Arabic Simple Sentence Book *
This simple sentence book has images of common spices along with their English & Arabic names, and the colors of the different spices in both languages in color coded sentences.
It also includes activity pages to test  what you have learned with black and white coloring book pages!
Age Level: [Basic: Ages 4-6 & Above]
Pages: 54 Full color pages
THIS SERIES
The Every Day Arabic Series (Series 1) consists of eight books titled according to the subject of that particular book. The books are aimed at the very earliest readers from pre-kindergarten upward. They are an excellent resource for family members to learn together!
In order to offer manageable learning, the sentences are short with a consistent, limited, vocabulary. Each book is based upon an Arabic language word and sentence presentation of a possible everyday situation related to that subject.
Each page of text is paired with vibrant full-page photos. These photos are beautiful and aptly illustrate the vocabulary while capturing the attention of even the youngest Arabic language learner! Many of the series photos use images that would be quickly recognized by the reader; for example, Fruits has excellent photos of apples, kiwis, and peaches, etc. Used as a set, these books give a good, age-appropriate introduction to fundamental and simple Arabic learning and would be useful in a classroom, homeschooling or other setting inshAllaah.
Download FREE preview PDF Everyday Arabic: Spices -Book 7 Preview (393 downloads)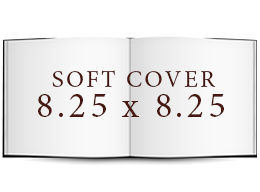 Look for the companion Ipad and Android apps for the series coming soon inshAllaah!