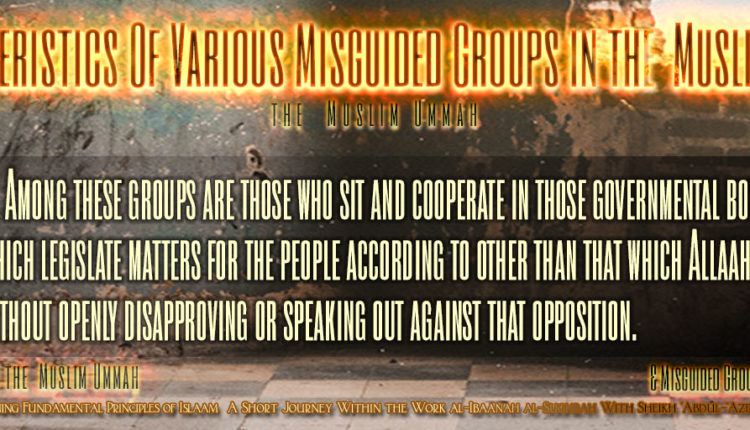 99 Characteristics Of Various Misguided Groups In The Muslim Ummah -07
07. Among these groups are those who sit and cooperate in those governmental bodies which legislate matters for the people according to other than that which Allaah revealed, without openly disapproving or speaking out against that opposition.
---
The above points are taken from the work:
30 Days of Guidance: Learning Fundamental Principles of Islaam – Sheikh 'Abdul-'Azeez Ibn 'Abdullah ar-Raajhee [Self-Study/Teacher's Edition]
The source was an appendix to the small work "The Methodology of the People of the Sunnah and Adherence to the Jama'ah in Calling to Allaah." by 'Abdullah Ibn Muhammad Ibn Saaleh al-Ma'taar (Published by Dar Ibn Jawzee, Cairo 1425)
with an introduction by the esteemed guiding scholar Sheikh Saaleh Ibn Fauzaan al-Fauzaan, may Allaah preserve him.
Related Posts: