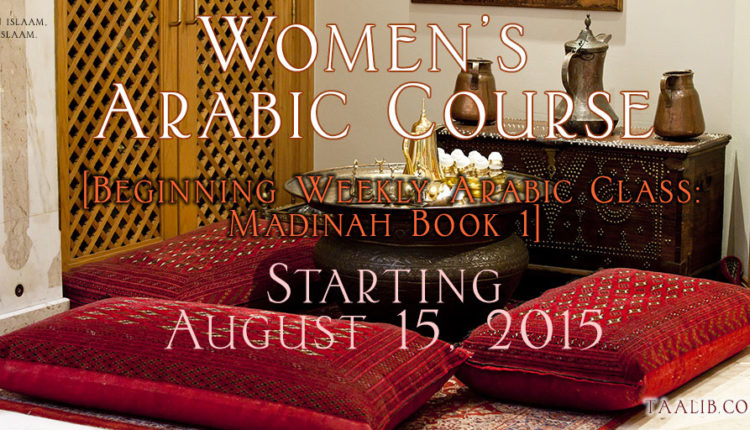 Women's Arabic Course [Beginning Weekly Arabic Class: Madinah Book 1] Starting 8/15/15
In this online course taught by Umm Mujaahid, students would be studying Madinah Book One as well as many other supplementary books and texts.
This class started August 15th, but students can still enroll. The course fees and schedule are from the 15th of each month to the next.
The only requirement to be eligible to join this course is a rudimentary knowledge of the Arabic alphabet.
This  course is held every Saturday at 10:00 AM CST (11:00 AM Eastern Time).
Live classes will include one-on-one interaction with the teacher, live feedback on progress and assignments, as well as interaction, cooperation, and teamwork with other students.
If you have enrolled in this course but not received the invitation to the class please send your name & WizIq Email to service@taalib.com.
Related Posts: