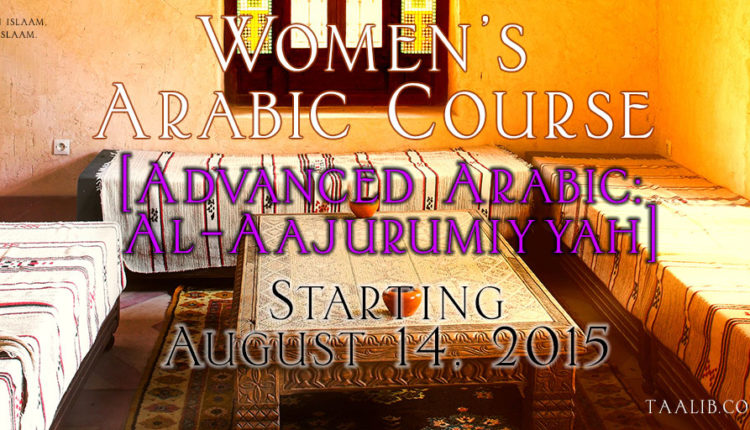 Proposed Women's Arabic Course [Advanced Arabic: Al-Aajurumiyyah]
In this proposed online course taught by Umm Mujaahid students will be studying from various explanations of Al-Aajurumiyyah, as well as several other supplementary books. Books used will be:
–شرح الآجرويمة للشيخ العثيمين
–شرح الآجرومية للشيخ محمد الهاشمي
–الحلل الذهبية على التحفة السنية لمحمد الصغير المقطري
–الممتع في شرح الآجرومية لمالك بن سالم المهذري
–القواعد النحوية لام سلمة العباسية
-​​​النحو التطبيقي من القرآن و السنة لجمال القرش
This class is for advanced students seeking to strengthen the different areas or aspects of proficiency in the Arabic language.
This proposed course would be held every Friday at 8:00 AM CST.
Live classes will include one-on-one interaction with the teacher, live feedback on progress and assignments, as well as interaction, cooperation, and teamwork with other students. 
Tuition can be paid in monthly payments of $40.
If you want to express the desire to enroll in this proposed courses please send a letter to courses@taalib.com with:
Your Name & Email
Title of course for enrollment
What Arabic you have previously studied
Related Posts: