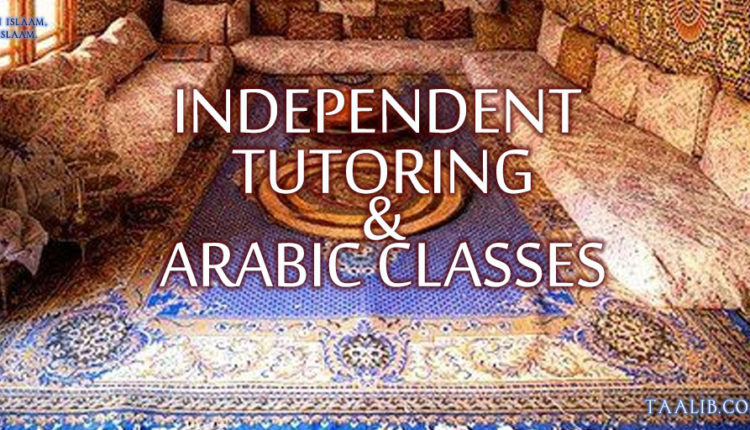 Independent Tutoring & Arabic Classes (Updated)
Assalamu Aleikum wa Rahmatullahi wa Barakatuhu
Alhamdulillah, in the past many people have contacted us requesting special classes to help them with homeschooling or strengthening themselves or their children in a specific area of knowledge of Islaam. We are still working on offering that as an organized school program inshallaah.
As a step towards and a new learning opportunity we will be beginning enrollment for Umm Mujaahid's Independent Study classes this week. For these sessions she will work with individual or very small groups of female students on specific subjects of Islamic knowledge, to be determined by agreement of the student and teacher. Each class period is an hour long and includes a weekly group session covering Qur'aan and tafseer with Umm Usaama.
Possible subjects: Hadeeth studies, fiqh studies, Arabic, aqeedah, seerah, raising of children, character and behavior, and more
Cost: $20.00 for a weekly one hour session on the subject as well as the group Qur'aan session (paid montly)
$15.00/hour for classes of more than one student not in the same household
Students in the same household (mother/daughter, blood sister/blood sister, etc. pay for one spot
Multiple classes/week: Pricing will be determined after consultation
UPDATE: For enrollment, please fill out our form here:
https://goo.gl/forms/PXgIWF0T8qR5vxLj2
In addition, enrollment is open in two ongoing Arabic courses:
Beginner/Intermediate Tuesdays/Thursdays 10:00 – 11:30 CST
Madina Book Two, Chapter Ten
An Nahu al Waadi (Chapter 5)
Arabiyya bayna yadayk
Advanced/Intermediate Mondays/Wednesdays 10:00 – 11:30
Madina Book Two, Chapter 15
An Nahu al Waadi (Chapter 10)
Arabiyya bayna yadayk
Al- Aajroomiyya
For information on these and other upcoming courses and workshops, sign up for our mailing list here.
BarakAllaahu feekunna, and may Allaah assist you in seeking knowledge and implementing it for His sake alone.
Taalib Administration
Related Posts: